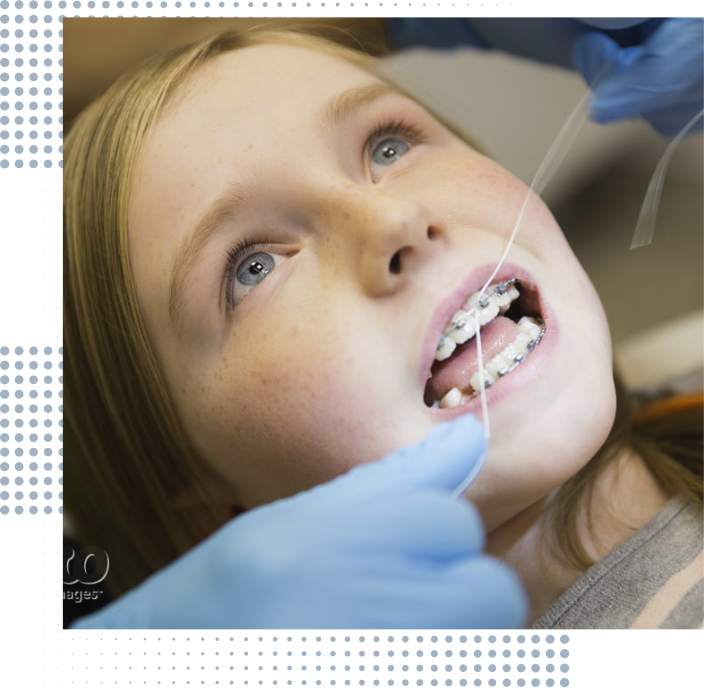 Family Orthodontics Near Me In Tel Aviv
Family orthodontics, otherwise known as dentofacial orthopedics, resolve alignment problems with the teeth and jaw. Bracers and aligners help straighten and guide growing teeth while correcting long-standing issues. Orthodontics is available for children, teens, and adults. If you've got dental abnormalities with your bite, teeth, or jaw, then you need to visit our dentist, Tel Aviv. Our orthodontist will determine which treatments are available to straighten your bite and restore your smile.

Understanding Family Orthodontics

Bite abnormalities and problems stemming from jaw misalignment make it harder to speak, eat and chew. Overbites, underbites, crowded teeth, and gaps make maintaining good oral hygiene difficult. The risk of decay rises the longer this persists. Crowded, crooked, or over-spaced teeth stemming from either abnormal dental development or damage can all be fixed. Every patient's needs are different, so we encourage you to get in touch and contact our dentist, Tel Aviv, for more information.
You May Need A Dentist, Tel Aviv for Family Orthodontics If:
Teeth are growing too closely together and crowding
Gaps have formed between your teeth, with spacing too far apart
Your bite meets and crosses (crossbite), causing crooked teeth
An overbite forms with teeth protruding too far forward
Front teeth are too far back in the mouth, or back teeth too far ahead (underbite)
There's an improper alignment between your lips and teeth
The sooner you get the right bracer, aligner or retainer fitted, the more effective treatment will be. Young teeth are guided quicker, and children typically have to wear temporary orthodontics for a shorter period. However, family orthodontics in Tel Aviv can straighten teeth and align the jaw at any age. Treatments can solve lifelong problems. An orthodontist will also fit crowns, bridges, and veneers as needed. Contact our dental clinic in Tel Aviv to find out more about family orthodontics and orthodontic appliances today.

What To Expect From a Family Orthodontics Consultation
An orthodontist will inspect your mouth and take x-rays to look for skeletal and dental malocclusions. Extractions and fillings follow. Temporary bracers made from either metal, ceramics, or an invisible substance are fitted. A retainer is also often prescribed to help adjusted teeth keep their shape. In some instances, a permanent orthopedic appliance will correct severe misalignment. Are you looking for a straight, full smile for yourself or a loved one? We've got the best family orthodontics right here at our dentist, Tel Aviv is given top technology, dental consulting, and cutting-edge treatments. Please get in touch today.
We Provide the Best Services
Here at Tel Aviv Dental Clinic, we take pride in providing each of our patients with highly customized services. Our modern facilities paired with superior dentistry services ensure each of our patients are well cared for. Our dentists and office staff work around the clock to ensure that comfort, quality, and high levels of customer service are provided at all times.
Our dentists offer much more than just basic dentistry. Here at Tel Aviv Dental Clinic, we offer a wide range of cosmetic services such as Complex Full Mouth Rehabilitation, Dental Implant treatments, and even Smile Makeovers. No matter what your oral health needs may be, our skilled dentists are here to help perfect your smile. Give us a call today to find out more.
The highest quality care based on your individual needs.
The highest quality care based on your individual needs.
The highest quality care based on your individual needs.
The highest quality care based on your individual needs.
Root Canal, Grand Canal. With us you won't feel the difference.
Going to the dentist doesn't have to be dreadful